Alison Fox Counselling Services Dorset use their unique experience and training to offer a range of Tailor-Made Training programmes in a variety of subject areas. We are able to provide individuals and organisations with the opportunity to delve into the world of self-discovery and professional development in a safe environment.
With our reputation for high standards and values, person centred approach and delivery, the individuals and organisations learning experience is transferred into the workplace, creating a space to explore and learn resilience and robustness.
Our fundamental belief underpinning our work is that, given the right support and resources, people can and do make remarkable changes.
Training and awareness programmes can be provided on workplace related issues including:
Mental Health … common issues, how to identify symptoms and offer support including….counselling what is it, how can it help and where can you access it?

How to achieve a healthy work/life balance.

Boosting Confidence, Self Esteem and developing resilience.

How to deal with and support individuals and organisations through loss, grief and the aging workforce.

Managing Stress – ways to prevent and deal with stress effectively.

Critical incident stress management – how can organisations be prepared for the unexpected?

Coaching and mentoring- what's the difference between this and counselling- how can you set up peer support?

Mediation-who to turn to in times of conflict and relationship breakdown?

Mindfulness practice- creative use of time and space to support robust mental health.

How to deal with the impact of organisational anxiety and change management
The above can be delivered either one to one or in small groups. This has included students, newly qualified professionals, business leaders, managers, employers and employees. Organisations we have had the privilege of working with are from a range of industries such as accountancy, agriculture, business leaders, charities and community groups, Church leaders, education, finance, public sector, health, hospitality and retail. If you do not see the course content you need, please make contact to discuss your requirements.
Mentoring
Mentoring is a relationship between two parties, where one (the mentor) gives the other (the client) guidance and support to achieve agreed objectives. I use my broad range of skills and experience gained throughout my career including counselling, hospitality , human resource management, sales and marketing, small business and training to help clients review their operational and future plans, and act as a sounding board. Alongside this I seek to educate, encourage and support the client to find a balance of well-being within their whole lives. I current volunteer my time to St Johns Church, Weymouth.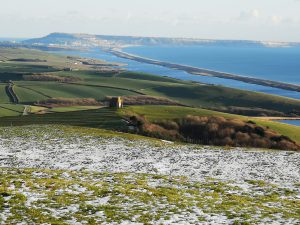 Therapy Retreats
We are based in beautiful Dorset and have worked with a number of clients who have chosen to take a time of retreat in this area. Utilising the stunning Jurassic coast and surrounding areas to refresh and inspire them.
We are able to arrange bespoke therapy retreat sessions whereby clients arrange to stay in the area, planning an itinerary of leisure activities such as art classes, beauty and spa services, golf, horse riding, theatre and walking or being still alongside tailored individual counselling and/or mentoring appointments.
Please email info@alisonfoxcounselling.co.uk or Tel: 07714762012 for further details and pricing.
We do not provide business advice or consultancy.