How do sessions take place?
I am currently offering all counselling sessions in person, via video or telephone call. Get in touch.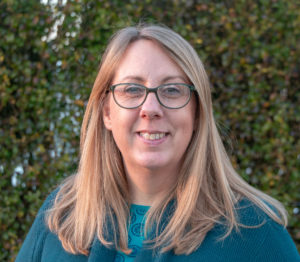 Fees and Concessions
Therapy costs between £60 to £100 per 50 minute appointment for individuals, couples, families and groups up to 3 people, please make contact to discuss your requirements. I offer an initial 20 minute telephone assessment session free of charge. After this session, there is no obligation for you to take up counselling with me. Discounted rates are also available for Trainee Counsellors and those on low income. Please feel free to ask. Payments can be made by bank transfer or cash. E-therapy may be charged at a higher rate to allow for time taken dealing with any internet issues.
How many sessions?
This can vary, it is helpful to discuss in your first counselling session, and experience and research have found that generally, 6 sessions is the minimum needed for effective change to take place.
Where do sessions take place?
Preston- Weymouth, webcam, telephone and email appointments worldwide.
Will my Doctor be contacted?
No, I am bound by BACP Code of Ethics and unless I have concerns of significant immediate harm to yourself or others, I will not disclose without your permission.
What will be expected of me?
There are no expectations just a hope for you to commit to yourself.
I don't know if I could talk to you?
You might find it helpful and more reassuring to call me and voice your concerns, also the first session should help you decide whether you are going to feel enabled to speak openly with me.
How do I know counselling works?
We will complete regular reviews of our work together, you will be the best judge of whether the process is achieving the results that you hope for.
Talking is the key to the therapy process – Why is talking good for you?
Because your feelings are important and need to be heard and acknowledged
Because talking prevents you from feeling isolated
Because talking helps make sense of what you are feeling and why
Talking helps to identify problems, give insight and possible solutions
Talking with a qualified, skilled therapist, can help to turn worries into positive concerns
What Kind of Problems Can Counselling Help With?
All Life Problems respond well to talking therapies, some specific examples are:
Abuse –Emotional, domestic, physical, sexual
Addictions/Obsessive behaviours – Alcohol, drugs, eating, gambling, sex, overworking and others
Acceptance of the ageing process
Anger management
Anxiety – Panic Attacks, OCD, Stress, Worry, all phobias and fears
Bereavement – Grief, miscarriage, termination, loss, end of relationships, separation, sudden endings
Boarding school survivors syndrome
Career Difficulties – Bullying/Harassment, Making choices and decisions, Workplace relationship difficulties, retirement and redundancy
Chronic Illness – Arthritis, Diabetes, Fibromyalgia, HIV/AIDS
Depression – Sadness, loneliness, isolation
Domestic Abuse
Eating Disorders – Anorexia, Bulimia, Compulsive overeating
Family and parenting issues
Health/Terminal Diagnosis Support
Isolation and Loneliness
Low Self-Confidence, Low Self-Esteem
Managing change and transition
Personal development
Relationship Problems – Couples therapy, or individual 1-2-1 therapy to resolve relationship feelings, infidelity and trust issues, Separation, Divorce, Family Breakup, Friendships, Adoption and Fostering
Relaxation
Sexual and sexuality difficulties
Stress reduction
Spirituality
Trauma
Wellbeing