Dorset Anti-Bullying Service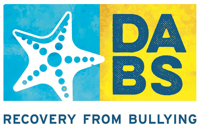 Alison Fox MBACP (Accred) is the founder of Dorset Anti-Bullying Service, a not for profit organisation. She has worked with over 3000 individuals and organisations. She uses her unique experience, qualifications and skills to offer a range of therapeutic services including support groups, mentoring, counselling, training and inspirational speaking….she works nationally and internationally. She has a passion to see individuals, families and organisations break free and recover from the impact of bullying behaviour.
Research shows that 1 in 2 adults will be affected by bullying at some point in their life time either directly or indirectly, with the most vulnerable in our society being at greatest risk.
Visit our website at www.dabsonline.org.
---
Familial bullying
All humans have unique personalities and temperaments, but people who bully have very particular traits, these are the three most prevalent styles:
---
Workplace Bullying
Adult bullying within the workplace is generally subtler than bullying you may have witnessed or experienced as a child. It is this which causes confusion, adults that have experienced childhood trauma and abuse are more likely to experience bully as an adult either within personal or workplace relationships.
Bullies are very clever manipulators and are often at the top of organisations or making their way up by mistreating people along the way. In boardrooms they can be charming and charismatic. This hides their true character which is weakness, low self- esteem and fear. Truly confident people do not need to belittle others.
Very often targets are too fearful to bring grievances and when they do they are often left alone, vulnerable which can lead to isolation, anxiety and depression.
Many people who have come to me for support to recover from Workplace Bullying are people pleasers with low self-esteem..the pattern of abuse will continue until the target takes their power back and starts to take care of themselves first. Getting support as soon as possible is fundamental to ensure you start to recover.
Employment law does not cover bullying specifically and in itself bullying is not illegal, although their may be aspects that could be legally described as harassment. Due to feelings of shame it can be extremely difficult for targets of bullying to come forward and tell somebody. This includes telling HR departments and employers, it is often the case that even when targets come forward the person they tell isn't a neutral party and therefore is unable to be unbiased. It is for this reason that speaking to somebody outside of the situation is key to recovery.