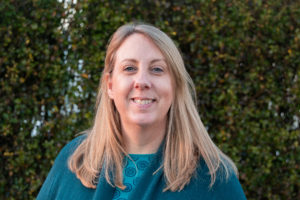 Alison Fox MBACP (Accred) is the founder of Dorset Anti-Bullying Service, a not for profit organisation. She has worked with over 3000 individuals and organisations. She uses her unique experience, qualifications and skills to offer a range of therapeutic services including support groups, mentoring, counselling, training and inspirational speaking….she works nationally and internationally. She has a passion to see individuals, families and organisations break free and recover from the impact of bullying behaviour.  
Alison has set up and led several Anti-Bullying projects and was nominated in 2015 as a Community Champion in Jersey for her work with adults who experienced bullying.
She launched Dorset Anti-Bullying Service in 2017 in response to the increasing number of people and organisations contacting her for support.
Dorset Anti-Bullying service fundamentally believe, that, given the right support and resources, bullies and their targets can and do make remarkable changes.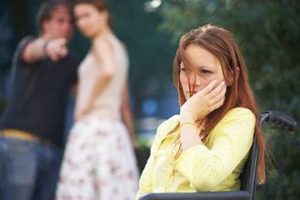 Am I a bully ? Am I being bullied ?
What is Bullying?
Bullying is the intentional use of force, threat, or coercion to abuse, intimidate, or aggressively dominate others. It is a pattern of behaviour, this is different from harassment which can be a single incident. It is the perception, by the bully or by others, of an imbalance of social or physical power, which distinguishes bullying from conflict. Behaviours used to assert domination can include verbal harassment or threat, physical assault or coercion, which are directed repeatedly towards particular targets. If bullying is done by a group, it is called mobbing. Bullying is divided into four basic types of abuse – emotional (sometimes called relational), verbal, physical, and cyber. It typically involves subtle methods of coercion, such as intimidation.
Bullying ranges from one-on-one, individual bullying through to group bullying called mobbing, in which the bully may have one or more "lieutenants" who may seem to be willing to assist the primary bully in his or her bullying activities. Bullying in school and the workplace is also referred to as peer abuse. A bullying culture can develop in any context in which humans interact with each other. This includes school, family, the workplace, churches, community groups and neighbourhoods.
The most important factor in bullying is the impact upon the target, if somebodies behaviour upsets you and they continue to behave in the same way once you have explained it to them then they know what they are doing. In the case of children under the age of 18 you may also want to consider their levels of emotional maturity when deciding if their behaviour is intentional or not.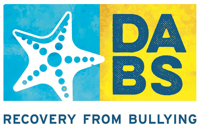 You can get in touch with Dorset Anti-Bullying Service Email: info@dabsonline.org or Tel: 07754296658 
Regular updates on Dorset Anti-Bullying service are available on https://www.facebook.com/dabsantibullyingservice/ and wwww.dabsonline.org
DABS has been inspired by the courageous individuals that Alison Fox has worked with and The Starfish story – A man was walking along a deserted beach at sunset. As he walked he could see a young boy in the distance, as he drew nearer he noticed that the boy kept bending down, picking something up and throwing it into the water. Time and again he kept hurling things into the ocean. As the man approached even closer, he was able to see that the boy was picking up starfish that had been washed up on the beach and, one at a time he was throwing them back into the water. The man asked the boy what he was doing, the boy replied," I am throwing these washed up starfish back into the ocean, or else they will die through lack of oxygen. "But", said the man, "You can't possibly save them all, there are thousands on this beach, and this must be happening on hundreds of beaches along the coast. You can't possibly make a difference." The boy smiled, bent down and picked up another starfish, and as he threw it back into the sea, he replied…"Made a difference to that one"